SPOTIFY
Album of the day: Take me to the disco – Meg Myers
Spotlight song: Come out and play – Billie Eilish 
The who, what, where, and when of Rumney rock climbing!
Rumney rock climbing is known for its variety of routes and AMAZING rock. The type of rock is named Schist and it has the ability to make you feel like you're walking up those walls with how great the grip is.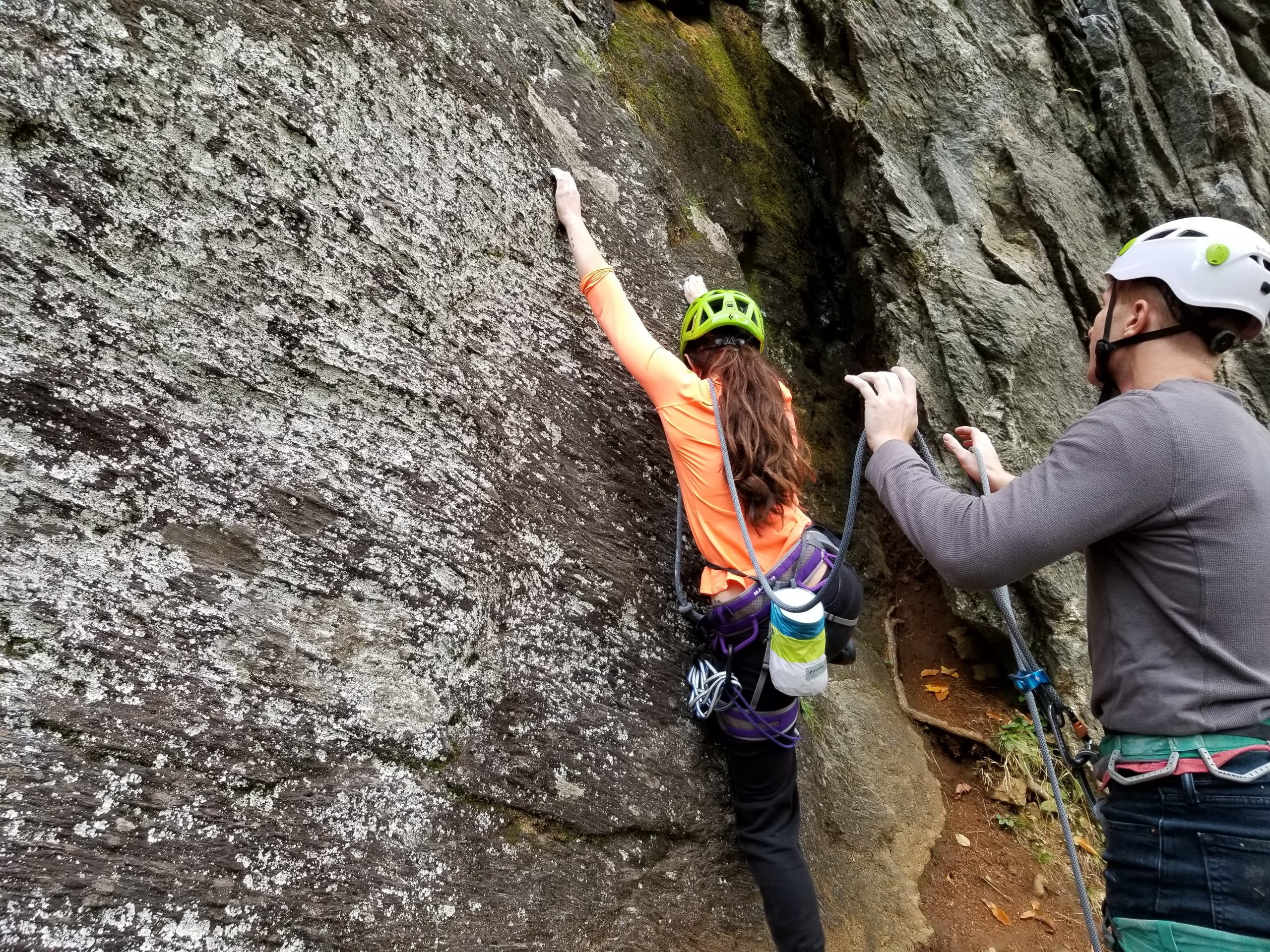 This route was a 9 sport. Since we went for the Rumney climbing festival, the wall was pretty packed! They said, however, that these walls are usually packed during the season anyway because it's such a hot destination for climbing in the fall.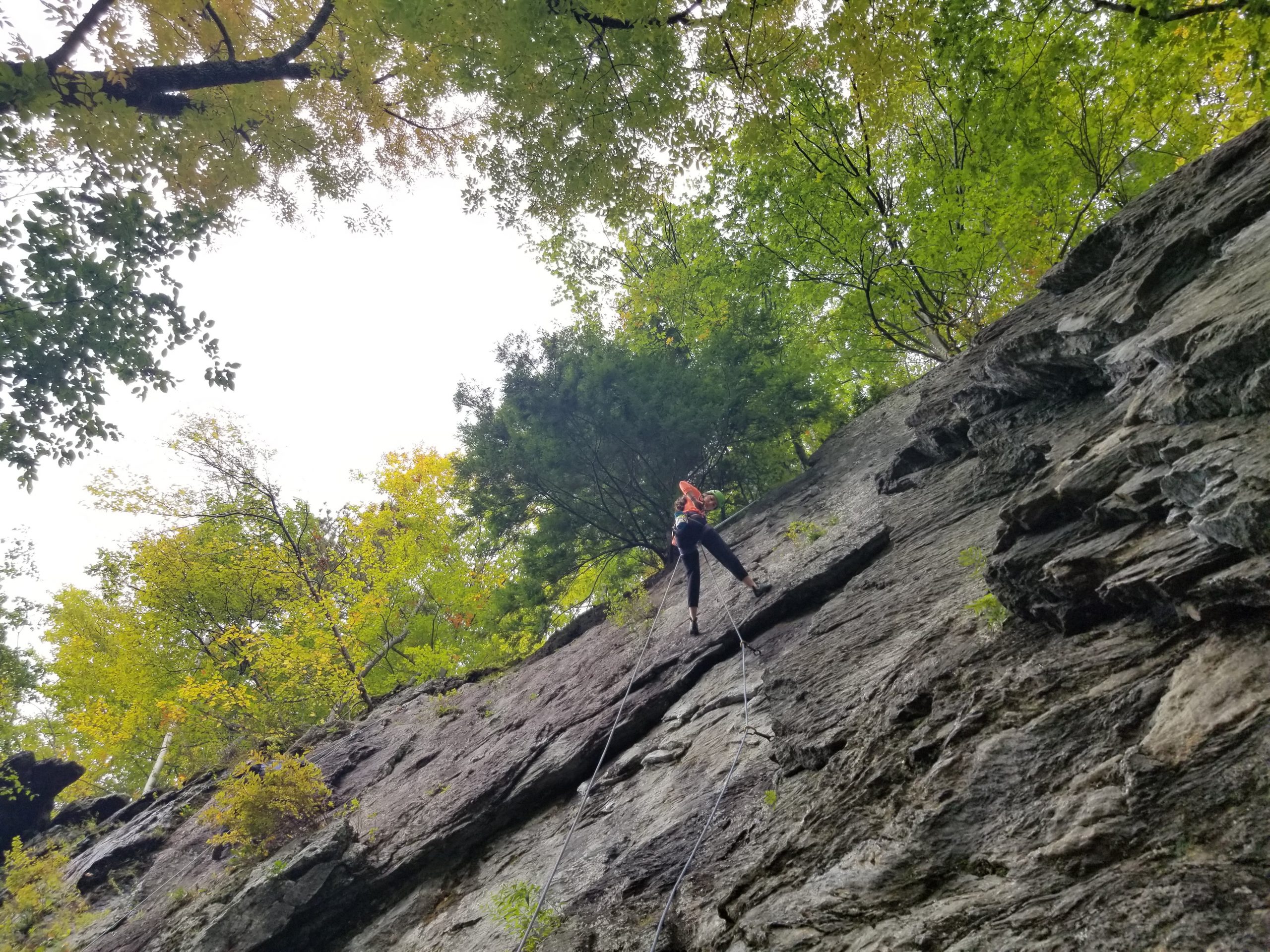 Cleaning routes were made convenient because of the open hooks at the top. You could easily put the rope through the two hooks without having to untie yourself completely.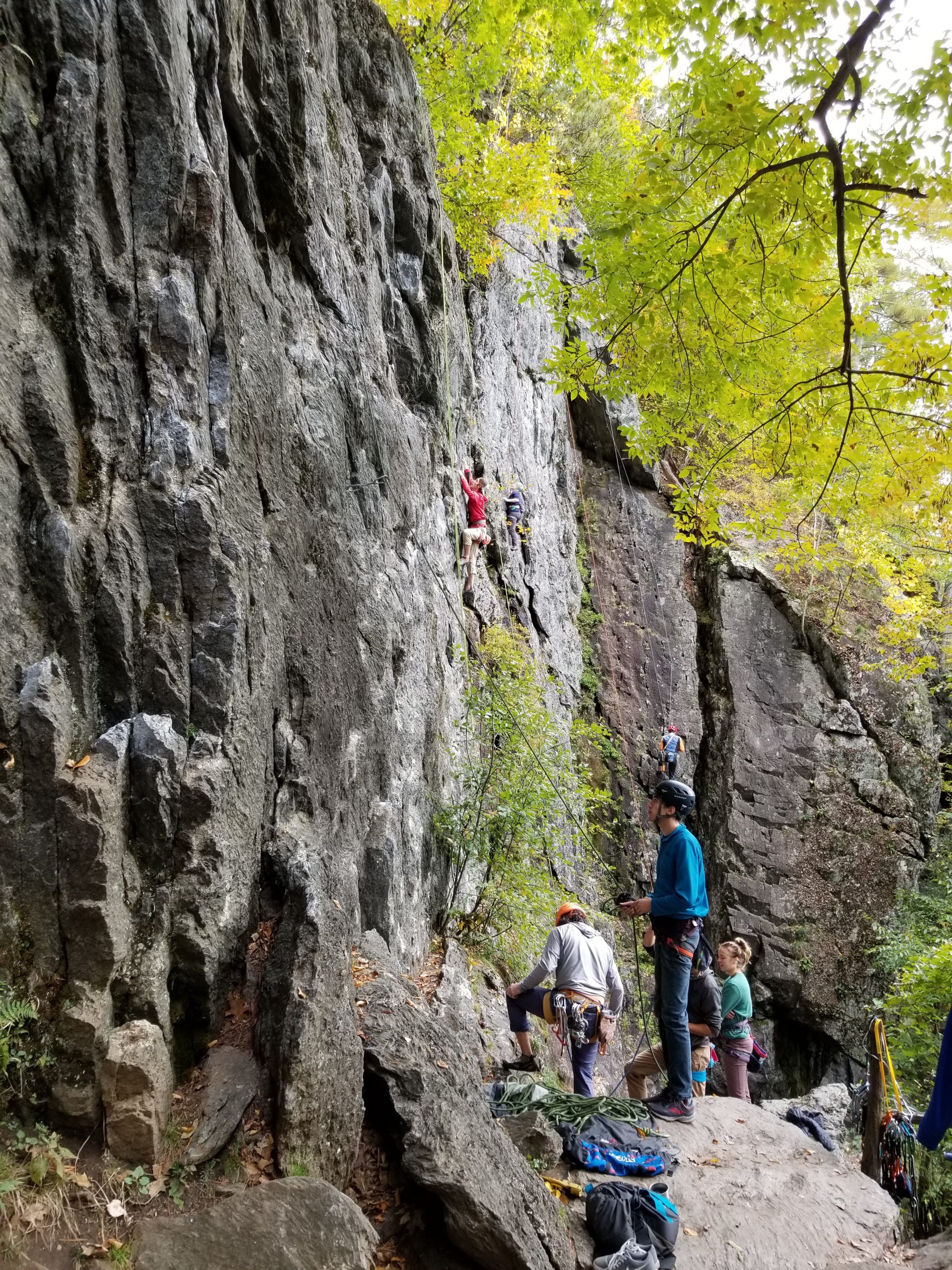 This is how packed it was at almost every wall. People were belaying right next to each other and at times it was hard to distinguish who was talking to whom. Getting a guidebook and calling people by their name (or nickname) are two important tips for better communication and less mishaps on the wall.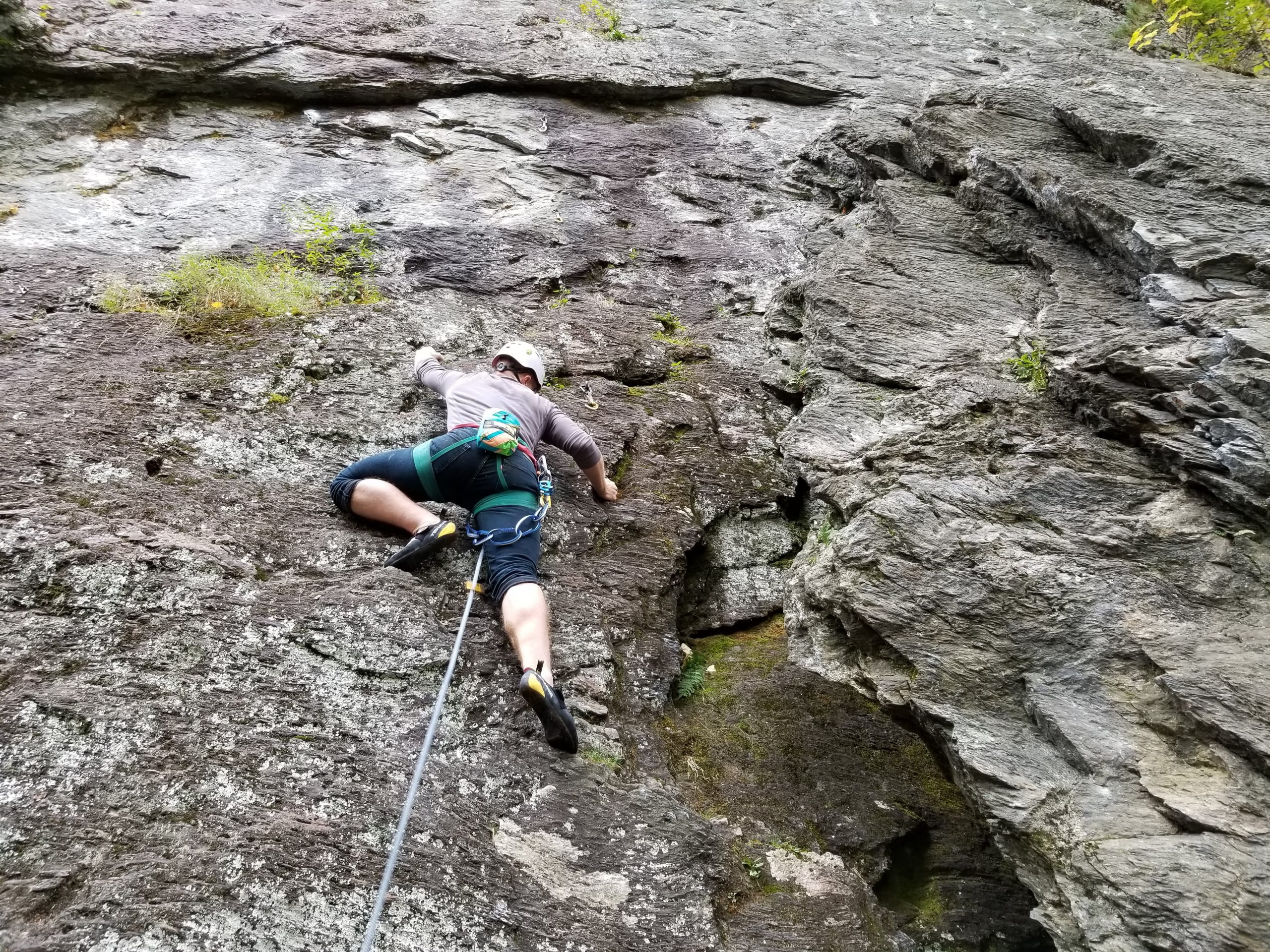 My friend Mike leading a route on a slab. When going up the slab, it was mostly terrifying that feet seemed impossible. Then you realise that almost every little rock is great footing because the slab is so reliable. It's more of a mind trick than anything because you're incredibly safe whenever you "can't" find feet.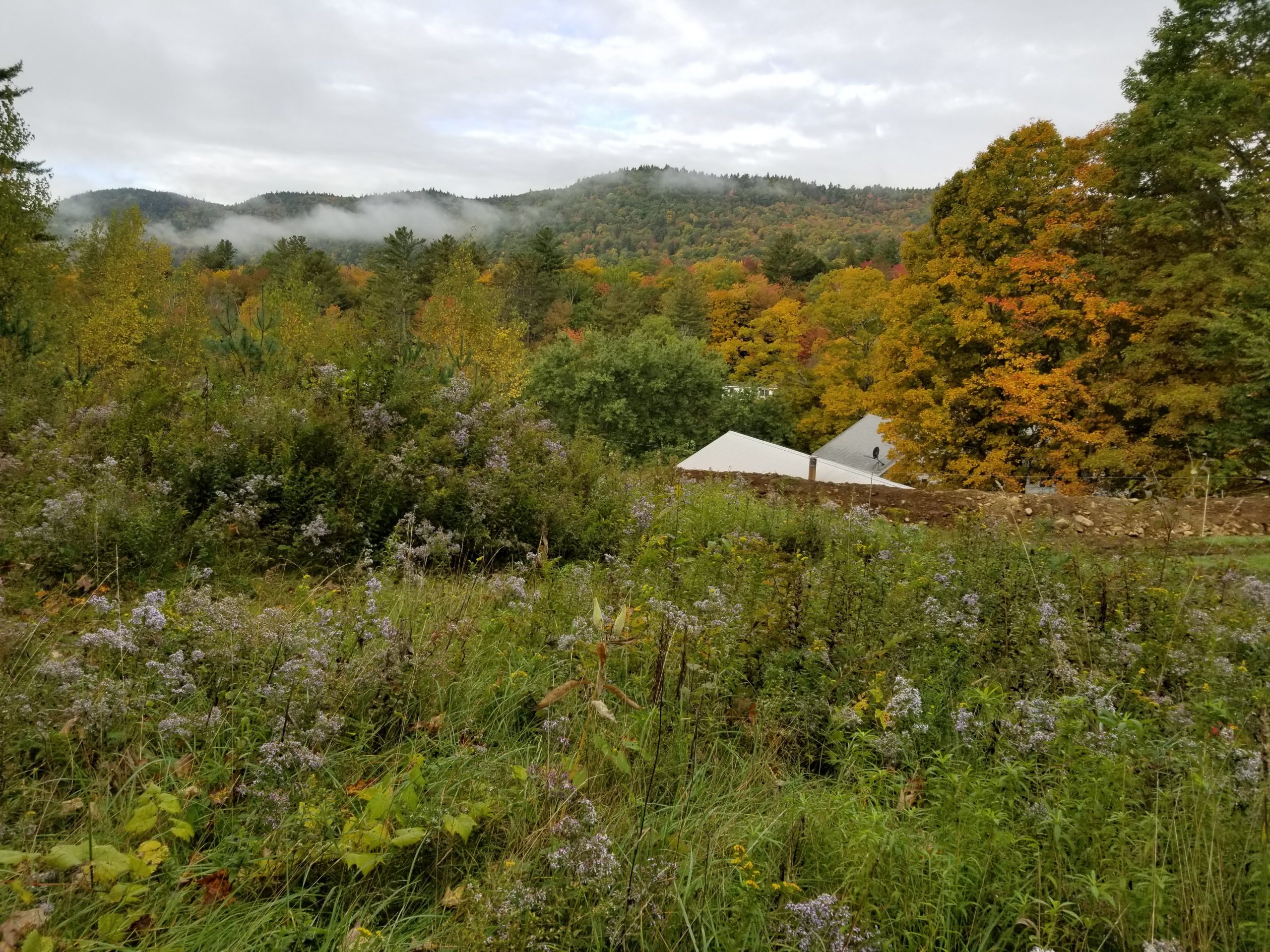 We stayed at a campground/hostel named the Barn Door Hostel. Our host, Dave, was incredibly helpful and kind. He made great conversation and made sure we were completely satisfied with our stay. There was unlimited (free) firewood in a pile and the view was fantastic.
The scenery, the helpful people, the small hometown feel, and the peacefulness of the area all sum up to a pretty great weekend getaway. I'm sure there's much more we didn't get to explore and I can't wait to return for a longer period of time to experience it.
Here are some pictures of surrounding scenery if you needed a reason to visit in the autumn anyway ;).